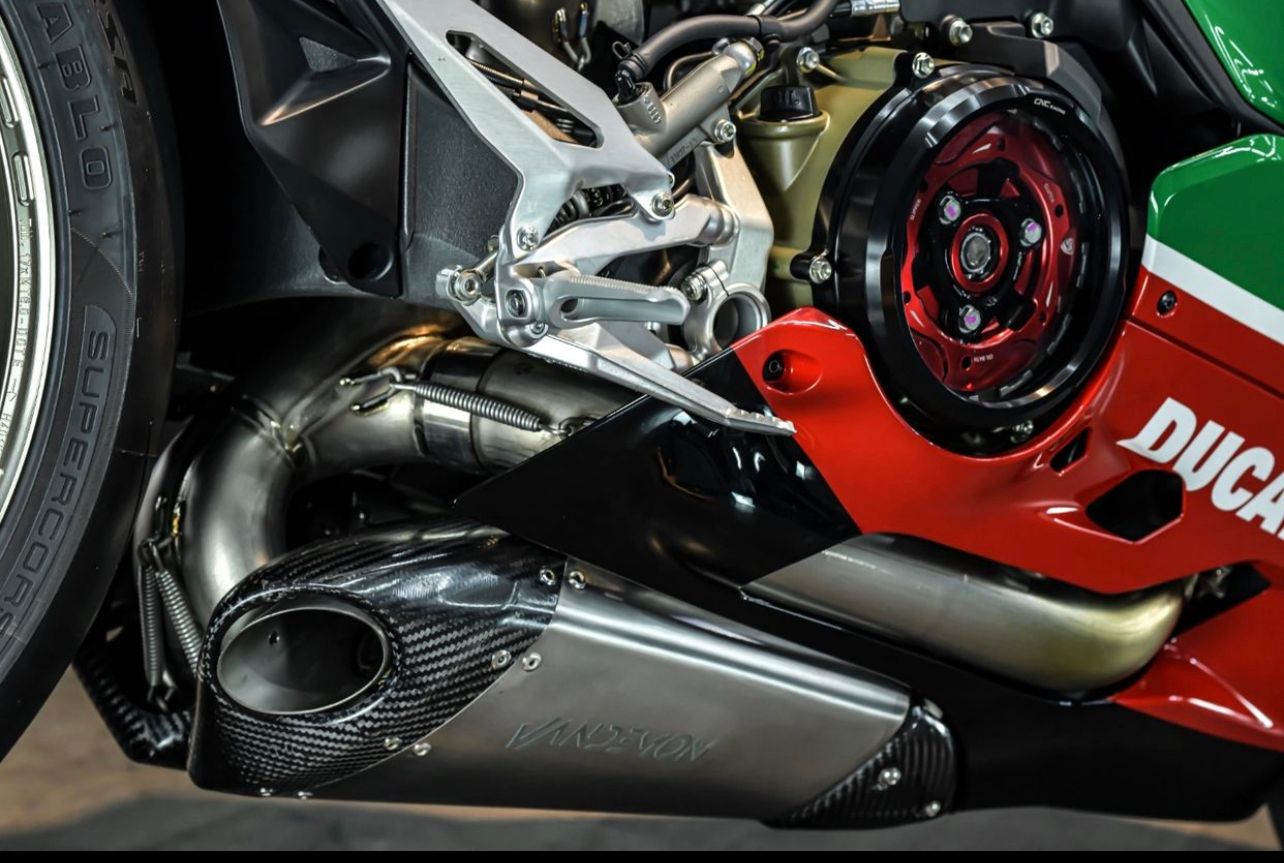 ABOUT US
Vandemon Performance provides unique performance exhaust systems for motorcycles & cars. 
A well-made exhaust system allows exhaust gases to exit the combustion chamber to improve cylinder volumetric efficiency via extraction, allowing more air/fuel on a subsequent intake stroke that increases horsepower and torque as a result.
Other advantages are weight savings of more than 50% that improves handling, acceleration and reduced stopping distances.
Vandemon exhausts are a no-compromise high-performance product made by craftsmen using state of the art technologies and only the highest quality materials being either 304 stainless steel consisting of 18% Chromium & 8% Nickel or Japanese Ti1 Titanium in a satin brushed finish or highly polished finish which is resistant to oxidation & corrosion, and never needing abrasive polishing. We at Vandemon Performance fully back up and support our products.
Race Teams in the USA, Europe and Australia are now using our exhausts systems so why not come on board?
Check out our wide range of performance exhaust systems, mufflers and parts online. We offer Australia wide and international shipping. 
SHOP
HELL FIRE By VANDEMON
Regular price
$3,560.00 AUD
Regular price
Sale price
$3,560.00 AUD
Unit price
per